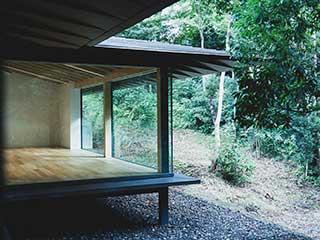 You can upgrade your home with a Trex deck that adds aesthetic and utility to your patio or general backyard area. We build custom-designed composite decks that customers can customize with different features they like. With deck lights and a range of other custom rails and levels or stairs, you can enjoy this beautiful wooden-look deck platform on a daily basis. Trex composite wood decks look great, add value to your property, and need hardly any maintenance. Many people don't believe you can get all that in one product, but with our Canyon Country custom Trex decking services, you'll get all that and more. Explore our amazing range today via a free estimate provided on all custom-built Trex decks and pergolas.
Trex Decking To Expand Canyon Country Patios & Porches
A new deck is much more than just a raised platform. With a well-designed composite decking, you extend past the walls of your property. Many customers choose to add Trex decks to their patios or front porches. Thus, they create a platform that can sport outdoor shade structures and outdoor lounge areas. From outdoor kitchens to gazebos with lights and motorized canopies. Our Trex decking designs can offer your property a complete makeover. Choose an above ground pool deck for a Jacuzzi or similar small or large pool areas. Enjoy your patio at night with a set of Trex deck lights in different colors and programs. With Trex deck railings, you can ensure safety while adding an aesthetic flourish to the platform.
Long-Term Quality With Custom Trex Decks
A traditional wood deck requires a big investment of time as well as money. Deck maintenance is important because wood decks can splinter, rot, and warp, as well as attacked by insects. However, composite wood decks are far less susceptible to these problems. Trex material is specially designed to require very little deck repair work. With a combination of recycled wood and plastic, composite wood decking takes very little to keep it looking its best. It's also highly customizable. We offer a range of Trex deck colors to suit any Canyon Country property's aesthetic design. Match your new Trex deck to the exterior of your home, and you'll have a design that looks great as well as being very functional.
Expert Custom Trex Deck Builders Near You
Our professionals offer customers top of the line quality from local contractors. Your new deck building project can cost a lot less than you might expect. Our Canyon Country Trex deck contractors have built countless platforms and outdoor shades structures for many years. This allows them to quickly overcome any problem that occurs during the building stages. Thanks to our experienced Trex deck installers, we can provide complex and highly demanding multi-level decking installations at affordable costs. Whatever you have in mind, our team can provide a custom-built Trex deck that perfectly suits your needs. And fits your budget too! With so many design options and features to choose, how does one know what to pick? The answer is simple, actually.
Get a Free Estimate On New Decks!
Talk to the local Trex decking builders nearest to your Canyon Country area property and get all the information you need. We provide free consultations on all types of decks and outdoor shade structures for patios and other areas. From Trex pergolas to above ground pool platforms to all sorts of enhancements and add-ons that improve design and utility. Book your free estimate on Trex decking and see what wonderful and affordable options you have in store.